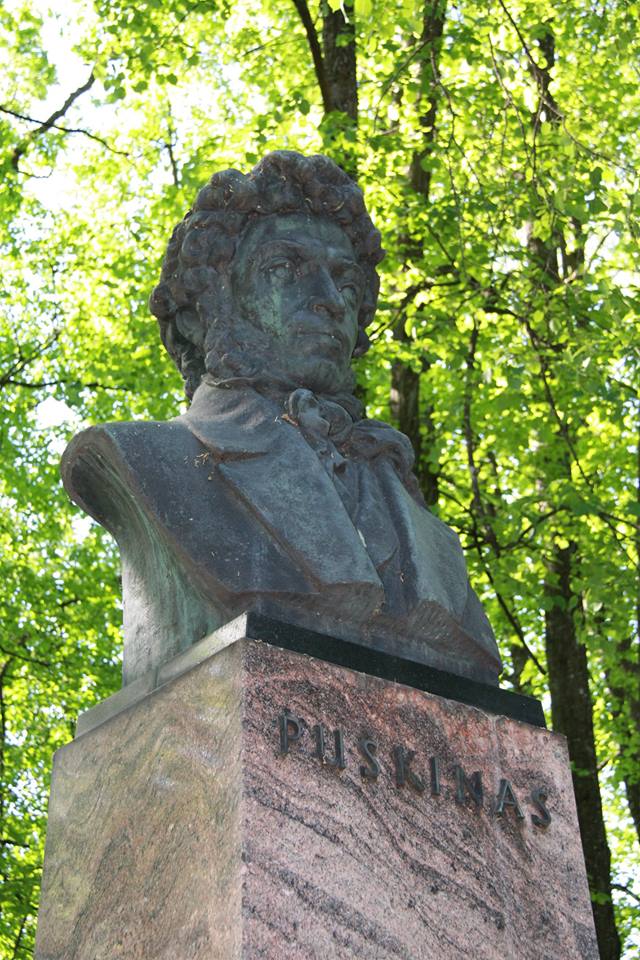 Alexander Pushkin is bound with Lithuania with biographical and literary ties. The youngest poet's son Grigory with his wife Varvara got married in 1883 in Vilnius and in 1899 – 1905 they lived in Markuchiai. They are also buried there. It is believed that in Vilnius Piatnicka church, the tsar Peter I baptised the poet's grand-grandfather Ibrahim Hanibal.
The exposition acquaints visitors with the history of translating A. Pushkin's works into the Lithuanian language and the translators who did them, as well as with the performances based on the motives of A. Pushkin's works in the theatres of Lithuania.
Translations and translators of A. Pushkin's works
The first A.Pushkin's work, translated into Lithuanian, was the poem "A drowned man", translated by Petras Arminas-Trupinelis, published in 1885 in a Lithuanian calendar of "Aušra" (the Dawn) society. Later, S. Dagilis translated fragments from "Evgeny Onegin", P. Vaichaitis - "The Covetous Knight" and the unfinished lyrical drama "The Mermaid". In 1902, in Suvalkai A. Pushkin's "The Tale of the Fisherman and the fish" was published, and in 1913 - the first critical work – the article of M. Gustaitis "Pushkin and the Crimea's sonnets" – was published.
There are translators' manuscripts, photos, the published books in Lithuanian and artists' created illustrations exhibited in showcases.